Posts for: March, 2014
By Mississauga Dental Arts
March 18, 2014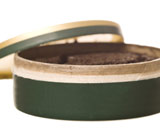 Chewing tobacco, especially among young athletes, is considered fashionable — the "cool" thing to do. Many erroneously think it's a safe alternative to smoke tobacco — it is, in fact, the source of numerous health problems that could ultimately lead to disfigurement or even death.
Chewing or dipping tobacco is especially linked with the sport of baseball. Its traditions in baseball go back to the late Nineteenth Century when players chewed to keep their mouths moist on dusty fields. The habit hit its greatest stride after the surgeon general's warning on cigarettes in the late 1950s. Now, players wishing to emulate their major league heroes are prone to take up chewing tobacco at an early age.
But the habit comes with a price tag. Individuals who chew tobacco are more susceptible to oral problems like bad breath, mouth dryness, or tooth decay and gum disease. Users also increase their risk for sexual dysfunction, cardiopulmonary disease (including heart attack and stroke) and, most notably, oral cancer.
Derived from the same plant, chewing and smoke tobacco share a common trait — they both contain the highly addictive drug nicotine. Either type of user becomes addictive to the nicotine in the tobacco; and like smoking, a chewing habit can be very difficult to stop.
Fortunately, many of the same treatments and techniques for quitting smoking can also be useful to break a chewing habit. Nicotine replacement treatments like Zyban or Chantix have been shown effective with tobacco chewing habits. Substituting the activity with gum chewing (non-nicotine, and with the sweetener Xylitol), or even an herbal dip can also be helpful.
Like other difficult processes, it's best not to try to quit on your own. You should begin your efforts to quit with a consultation with your doctor or dentist — they will be able to prescribe cessation medications and provide other suggestions for quitting. You may also find it helpful to visit a behavioral health counselor or attend a tobacco cessation support group.
Rather than just one approach, successful quitting usually works best with a combination of techniques or treatments, and perhaps a little trial and error. The important thing is not to give up: the improvements to your dental health — and life — are worth it.
If you would like more information on quitting chewing tobacco, please contact us or schedule an appointment for a consultation. You can also learn more about this topic by reading the Dear Doctor magazine article "Quitting Chewing Tobacco."
By Mississauga Dental Arts
March 03, 2014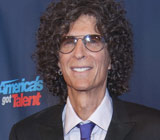 Is there anything that radio and TV personality (and self-proclaimed "King of All Media") Howard Stern doesn't want to talk about in public? Maybe not — but it took a caller's on-air question to get the infamous shock jock to open up about his own dental work.
When he was directly asked if his teeth were capped, Stern said no. "I redid 'em [some time] ago… I had bonding and um… veneers… over my real teeth. But I don't get that 'Hollywood white' though," he said, before adding his uncensored opinion on the subject of proper tooth shades.
As we're sure Stern would be the first to point out, everyone has a right to their own opinion. But we're pleased that Howard brought up an important point about veneers: They are custom-made in a whole range of different shades, from a more 'natural' tooth color to a brilliant white shine. Which one you select depends on what look is right for you — and that's your choice.
In case you aren't familiar with veneers, they are fingernail-thin coverings made of porcelain, which are bonded onto the surfaces of the teeth. This enables them to hide a number of defects — like chips, discoloration, and even small irregularities in spacing. They can also be used to lengthen teeth that seem out of proportion to the gums, lips or other facial features.
Veneers are among the cosmetic dental treatments most favored by Hollywood stars… as well as regular folks who want a dramatic improvement in their smile. Unlike crowns (caps), which generally require extensive reshaping of the tooth, standard veneers require the removal of just fractions of a millimeter of tooth surface. That makes them a minimally invasive method of smile enhancement that can make a big difference in your appearance. In fact, veneers are often a major part of a complete "smile makeover."
Dental veneers are custom made in a laboratory from a mold of your teeth. They are designed to fit your teeth perfectly — and to be just the shade you want. When you come in for a consultation, we will discuss what you like and don't like about your smile, and how we might improve it. Will you opt to get the brilliant "red-carpet" smile you always wished for… or go for a subtle, more natural tooth color? Only you can decide.
Howard Stern's veneers may be the most restrained thing about him… but we're just glad that veneers helped him get the kind of smile he wanted. You can, too. If you would like more information on dental veneers, please contact us or schedule an appointment for a consultation. You can learn more about this topic in the Dear Doctor magazine articles "Porcelain Veneers" and "Porcelain Crowns & Veneers."