EMERGENCY DENTAL APPOINTMENTS AVAILABLE
We are here to serve our patients and the local community during COVID-19 if you are experiencing any of the following dental emergencies:
Dental infection or abscess
Unexplained bleeding or swelling that is getting worse
Tooth sensitivity or tooth pain
Fractured or chipped tooth that is causing pain or sensitivity
Knocked out tooth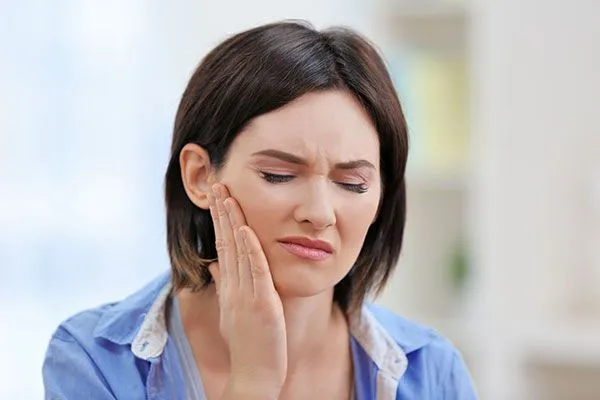 Rest assured that we will do everything in our power to resolve your dental emergency and take you out of pain. Our office is equipped with the necessary personal protective equipment (PPE) to ensure staff and patient safety.
Call us now at 905-286-1569 to speak with us today!
Our office follows all guidelines from Public Health authorities and the Royal College of Dental Surgeons of Ontario.
ENSURING PATIENT SAFETY DURING COVID-19
Our top priority is ensuring that every patient is properly protected against COVID-19 risks while getting vital emergency dental care. Here is a list of precautions that Mississauga Dental Arts is performing to ensuring the safest possible dental environment for you and your family:
Staff and patient temperatures are taken every day and recorded.

We have installed

new air purification systems with HEPA filters for removal of 99.97% of all airborne microorganisms

.

Patients are advised to wait in their car until we call or text them to come inside the office to maintain social distancing.
Patient belongings (keys, phones, credit cards, etc.) are placed in a sanitized container during their visit.
Our patients' hands are sanitized by office staff using an 80% alcohol-based hand sanitizer .
Patients will be provided with a gown to wear during their procedure and have an oxygen saturation check as well.
All doors are opened by our staff for each patient after their hands are sanitized so that our patients do not touch any surfaces .
All operatories are deep cleaned in-between patients when aerosols are created.
Deep cleaning is performed using citrus disinfectant (hospital grade) on all surfaces and floors.
Cavi wipes disinfectant is used on all tubing and office equipment intended for patient use.
Staff are wearing isolation gowns, Level III masks, face shields and hair bonnets that are changed in between patients.
Staff are wearing N95 masks that have been fit tested to each staff member, ensuring they are wearing a fitted mask.
Every patient is rinsing with a 1% hydrogen peroxide before their dental procedure , which reduces viral transmission

.

A barrier is present between our patients and our front desk staff during patient dismissal.
Our payment machine is disinfected after each use of a credit or debit card.
When a patient leaves, the operatories, door handles, waiting room chairs are disinfected before the next patient.
We will follow-up with all patients in the coming days and weeks to ensure they are feeling well.
Rest assured that every possible step is being taken to ensure your safety while you receive dental treatment from our friendly and professional staff.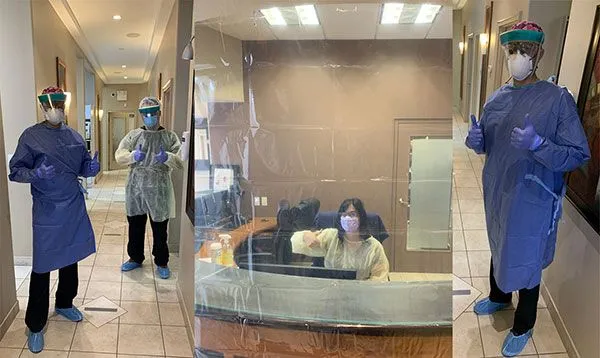 If you are experiencing a dental emergency or have dental pain that will not go away, it is vital to call us right away. When dental pain is not treated, or it is ignored, it can progress into serious dental issues such as a dental infection.
Call us now at 905-286-1569 to speak with us today!