Posts for: August, 2013
By Mississauga Dental Arts
August 29, 2013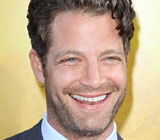 As one of America's most beloved go-to guys for inspiration on the latest interior design trends, Nate Berkus has written a highly successful book, Home Rules: Transform the Place You Live Into a Place You'll Love; he is a contributing editor to O Magazine; and he is currently hosting his own television program, The Nate Berkus Show. He is also recognized for his eye-catching smile.
During a recent interview with Dear Doctor magazine, Berkus opened up about the facts behind his trademark smile. While his smile is all-natural — he never wore braces or had any cosmetic work done — he gives credit to his childhood dentist for the preventative healthcare he received as a young boy. "I'm grateful for having been given fluoride treatments and sealants as a child," he said. Nate also shared the important flossing advice he learned from his dentist that he still follows today: "Floss the ones you want to keep."
Why is flossing so important?
Flossing is crucial because it remains the most effective method for removing plaque from between teeth, where the toothbrush can't reach. It is also an important part of keeping your gums healthy so that you can avoid periodontitis (gum disease). You should floss at least once a day either before or after you brush your teeth. If you see blood after flossing, it may indicate that you have periodontitis, or it may mean that you are flossing too harshly. Remember, you need to use a delicate hand and a proper technique when brushing and flossing to avoid damaging your teeth and gums.
To learn more about flossing, including step-by-step instructions with photos, you can continue reading the Dear Doctor magazine article "Flossing — A Different Approach." Or you can contact us today to schedule an appointment so that we can conduct a thorough examination, review your brushing and flossing techniques, and discuss any questions you have as well as treatment options. As needed, we will work with you to teach you the proper brushing and flossing techniques so that you feel confident before you leave our office. And to read the entire interview with Nate Berkus, please see the Dear Doctor magazine article "Nate Berkus."
By Mississauga Dental Arts
August 14, 2013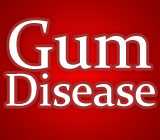 Because its symptoms can be easy to overlook, gum disease is sometimes called a "silent" malady. But don't underestimate this problem! Untreated periodontal disease can progress into a serious condition, possibly leading to tooth loss and even systemic (whole-body) health issues. With proper preventive measures and appropriate treatment, however, the disease can be controlled.
The root cause of periodontal disease — actually, a group of related diseases, all of which affect the tissues surrounding the teeth — is the buildup of bacterial plaque (also referred to as biofilm) around the gums. While hundreds of types of bacteria live in the mouth, only a comparatively few are thought to be harmful. But when oral hygiene (namely, brushing and flossing) is inadequate, the environment in the mouth becomes favorable to those harmful types.
The disease often begins with inflammation of the gums called gingivitis. It symptoms include bad breath, bleeding gums, and soreness, redness, or tenderness of the gum tissue. However, in some people these early warning signs are ignored, or masked by the effects of harmful habits like smoking.
Gum disease is chronic; that means, if left alone, it will worsen over time. Periodontitis, as it progresses, causes damage to the ligament that helps hold the tooth in place, as well as bone loss. This may become increasingly severe, and ultimately result in the loss of the tooth. Severe periodontitis is also associated with whole-body (systemic) inflammation, which has been linked to an increased incidence of cardiovascular diseases, like stroke and heart attack.
But there's no reason to allow gum disease to progress to this stage! Prevention — that is, regular daily brushing and flossing as well as regular dental cleanings — is a primary means of keeping this problem at bay. Plus, every time you have a regular dental checkup, your gums are examined for early signs of trouble. Of course, if you notice the symptoms of gum disease, you should come in for a check-up as soon as you can.
There are a number of effective treatments for gum disease. One of the most conservative, routine ways are those regular dental cleanings we referred to earlier, usually called scaling and root planning. Using hand-held and ultrasonic instruments, the buildup of plaque (tartar) is carefully removed, sometimes under local anesthesia. A follow-up evaluation may show that this treatment, carried out on a regular schedule, is all that's needed. Or, it may be time for a more comprehensive therapy.
If you have concerns about gum disease, please contact us or schedule an appointment for a consultation. You can learn more in the Dear Doctor magazine articles "Understanding Gum (Periodontal) Disease" and "Warning Signs of Periodontal (Gum) Disease."