Posts for tag: sleep apnea
By Mississauga Dental Arts
November 27, 2020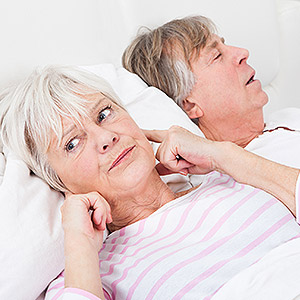 A full night's sleep isn't a luxury—we all need it for a healthy mind and body. But 50-70 million people in the U.S. aren't getting enough sleep because of a chronic sleep disorder like obstructive sleep apnea (OSA).
OSA happens when a sleeper's airway becomes blocked (most commonly by the tongue), cutting off oxygen to the brain. The body rouses from sleep to overcome the blockage. This awakening could last only a few seconds, after which the person immediately goes back to sleep. But it can occur hundreds of times a night and interrupt deeper sleep needed for a good night's rest.
Sleep disorders like OSA are a significant medical problem that could contribute to serious health issues like high blood pressure or cardiovascular disease. If you're experiencing fatigue, irritability or your family's complaints of you snoring, you should see a physician for diagnosis and treatment options.
You should also consider another health professional who could be helpful in dealing with OSA—and may even be able to provide a treatment option: your dentist. Here's how.
A dentist could discover your OSA. Because of twice-a-year dental visits, dentists often see patients more frequently than other healthcare providers. A properly trained dentist could pick up on signs and symptoms of sleep disorder, including patients falling asleep and even snoring while in the dentist's chair.
Dentists are familiar with the mouth. Few healthcare providers focus on the oral cavity like dentists. Besides the teeth and gums, dentists also have extensive knowledge of the tonsils, uvula and tongue that often play a role in sleep disorders. As such, a dentist may notice abnormalities during routine exams that might contribute to airway obstruction during sleep.
Dentists provide a treatment option. Many OSA patients use a CPAP mask to maintain an open airway during sleep. But CPAP therapy can be uncomfortable for some. For mild to moderate cases of OSA, dentists can create an oral appliance based on the patient's mouth dimensions that prevents the tongue from sinking back into the throat.
If you believe you may have OSA or a similar sleep disorder, by all means speak with your doctor. But also mention it to your dentist—your dental provider might hold the key to a better night's sleep.
If you would like more information on how we could help with your sleep apnea symptoms, please contact us or schedule an appointment for a consultation. You can also learn more about this topic by reading the Dear Doctor magazine article "Sleep Disorders & Dentistry."
By Mississauga Dental Arts
September 04, 2019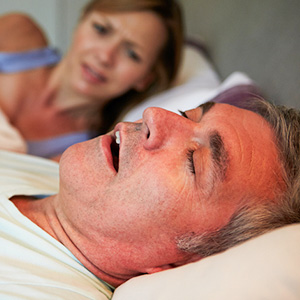 When you awake in the morning do you still feel exhausted? Are you irritable during the day, unable to think or focus clearly? Is your loud snoring bothering your bed partner?
If you answered affirmatively to any of these questions, you may have sleep apnea. This happens when an obstruction (usually the tongue) blocks the airway during sleep, preventing you from breathing. Your brain notices the drop in oxygen and wakes you to re-open the airway. The arousal lasts only a few seconds, and you may not even notice. But because it can happen many times a night, these waking episodes can rob you of the deep sleep your body needs.
Sleep apnea is more serious than simply waking up grumpy. Over time, it could contribute to dangerous health conditions like high blood pressure or heart disease. If you're noticing any of these signs, it's important then that you undergo a complete examination by a physician or dentist trained in sleep-related issues.
Fortunately, there are ways to reduce sleep apnea. One of the most common is continuous airway pressure (CPAP): This method uses a small pump that pushes pressurized air through a face mask worn while the patient sleeps. The forced air keeps the airway open and reduces apnea episodes.
While it's an effective method, it can be uncomfortable and cumbersome to use—some people can't tolerate wearing the mask while they sleep. But if your sleep apnea symptoms are mild to moderate, your dentist may be able to provide an alternative therapy with a specially designed oral appliance.
Similar to a mouthguard or retainer, a sleep apnea appliance worn during sleep holds the lower jaw forward, which helps move the tongue away from the airway. It's much less cumbersome (and noisy) than a CPAP machine. And your dentist can custom design and fabricate your appliance for a comfortable fit.
Not all cases of sleep apnea can benefit from such an appliance, or even from CPAP therapy. Extreme cases could require surgery to remove tissues blocking the airway. But most sleep apnea patients don't require this invasive intervention. Getting checked by a qualified medical professional could open the door to a more convenient and effective way to a better night's sleep.
If you would like more information on dental solutions for sleep apnea, please contact us or schedule an appointment for a consultation.
By Mississauga Dental Arts
January 23, 2014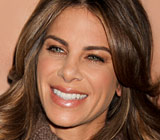 Jillian Michaels, personal trainer and star of television's The Biggest Loser isn't afraid of a tough situation — like a heart-pumping exercise routine that mixes kickboxing with a general cardio workout. But inside, she told an interviewer from Dear Doctor magazine, she's really a softie, with "a drive to be one of the good guys." In her hit TV shows, she tries to help overweight people get back to a healthy body mass. And in doing so, she comes face-to-face with the difficult issue of sleep apnea.
"When I encounter sleep apnea it is obviously weight related. It's incredibly common and affects millions of people," she says. Would it surprise you to know that it's a problem dentists encounter as well?
Sleep apnea is a type of sleep-related breathing disorder (SRBD) that's associated with being overweight, among other things. Chronic loud snoring is one symptom of this condition. A person with sleep apnea may wake 50 or more times per hour and have no memory of it. These awakenings last just long enough to allow an individual to breathe — but don't allow a deep and restful sleep. They may also lead to other serious problems, and even complications such as brain damage from lack of oxygen.
What's the dental connection? Sleep apnea can sometimes be effectively treated with an oral appliance that's available here at the dental office. The appliance, worn at night, repositions the jaw to reduce the possibility of the tongue obstructing the throat and closing the airway. If you are suffering from sleep apnea, an oral appliance may be recommended — it's a conservative treatment that's backed by substantial scientific evidence.
As Michaels says, "I tell people that [sleep apnea] is not a life sentence... It will get better with hard work and a clean diet." So listen to the trainer! If you would like more information about sleep-related breathing disorders, please contact us for a consultation. You can learn more in the Dear Doctor magazine article "Sleep Disorders and Dentistry."